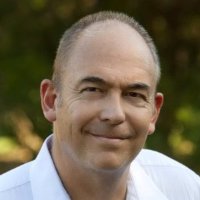 Michael Fritsch
#PMOaaS| PMO/COO/GM | Speed/Visibility/Execution | Increased Profits/ROI
Have PMO Will Travel: I quickly improve profits/ROI and achieve awesome project results. I'll work inside your organization or lead a Confoe solution/project team. For deeper examples and results see positions and projects.
I've worked around the world and across companies, industries, and technologies. I enjoy sharing what I've learned via blogs, talks and webinars. Beside my own writing, I've appeared in Fast Company, CIO, US News & World Report, the Chicago Tribune, Profit, Sun & Wind Energy, Renewable Energy World, HR Executive, and KLBJ 590 NewsRadio.
My background: I started a business at 15 (mail order), worked in operations at 17 (saw mill), and entered the Army/West Point at 18 (beer worthy stories all). Moving from an officer in the Army to the high tech corporate world, I've had the privilege to run global organizations (3000+ engineers in 13 countries); build profitable businesses ($50M Service/Spares + $40M training business with record margins); and lead transformational programs; both as an inside executive/PMO/GM ($40M annual savings from lean/agile PMO initiative), and as an external consultant (highly bench-marked ERP implementation in record time).
My Approach:
Speed: I deliver quick results based on years of experience and best practices across a broad spectrum of business challenges leveraging the latest in collaboration and project technology.
Visibility: I believe in transparency, valid/timely data, and good metrics, strategically aligned. I leverage the latest visualization technology to provide line of sight to business results.
Execution: At the end of the day, plans mean nothing if you can't execute. An agile and iterative approach works best. I break barriers, manage stakeholders, and get things done.
PMP✔ MBA✔ Stanford Executive Institute✔ BS Engineering✔ Project Executive ✔General Manager & COO✔ Consultant✔
Enough about me. How can I help you?
MFritsch@confoe.com | 512-633-5065 | @OPSCOO